In support of the Reach For A Dream Foundation, we have made it a tradition to take part in their annual Slipper Day initiative to raise funds for children suffering from life-threatening and terminal illnesses.
Every year Reach For A Dream gives hope to children to fulfil their dreams and we love playing a small part in helping to make this a reality.
To take part, the staff purchased R10 Slipper Day wristbands; then wore their favourite slippers all day at work to create awareness to the campaign. All the funds raised from the wristbands went towards the dream fulfilment.
The staff enjoyed a fun-filled day in comfort of their warm slippers while supporting this amazing initiative.
To add on the fun, we also gave away R150 Woolworths gift voucher to the most funky worn slippers – This was won by our customer support specialist, Reshma Reddy.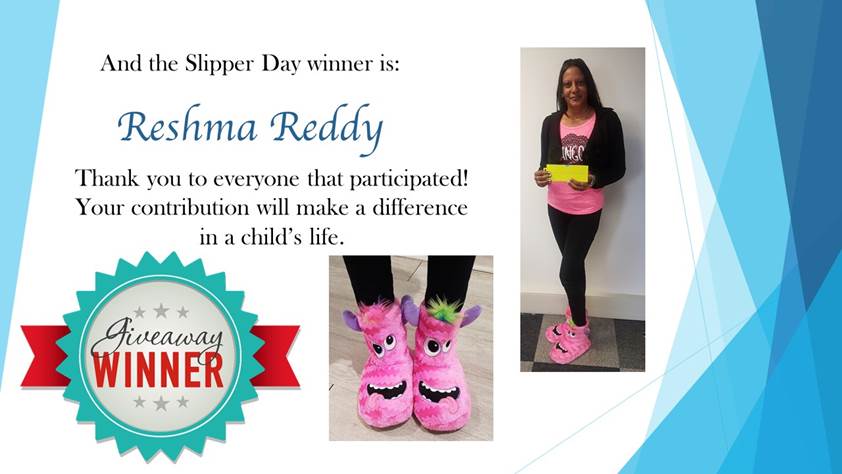 See some of the whacky and cool slippers that were worn to work today…